Utah Jazz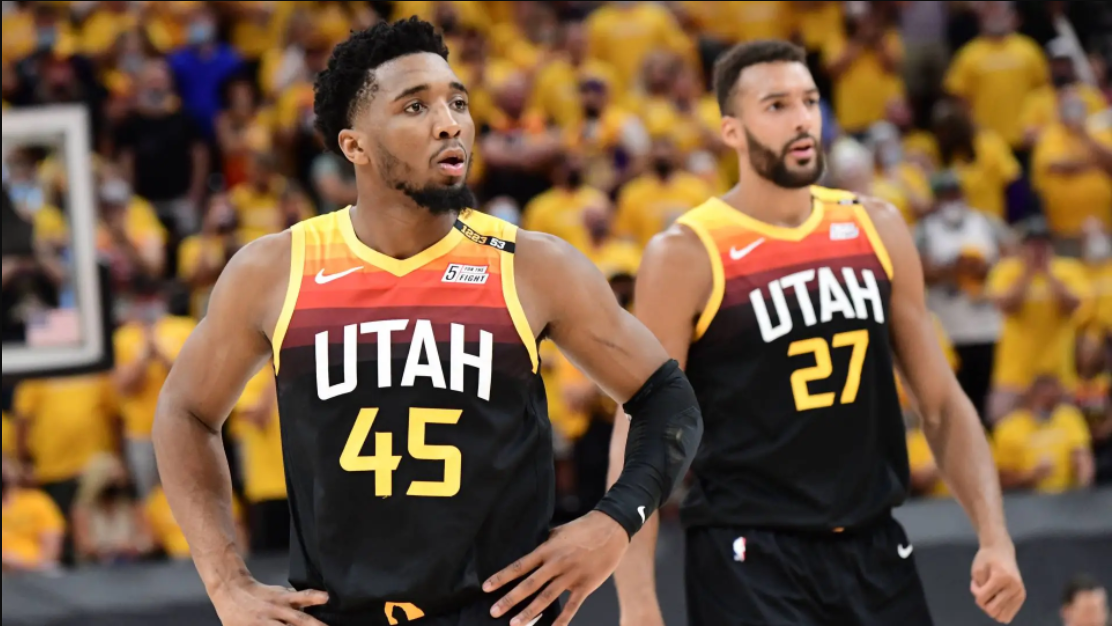 The Utah Jazz is an American professional basketball team based in Salt Lake City, Utah. The Jazz competes in the National Basketball Association (NBA) as a member club of the league's Western Conference Northwest Division. Since 1991, the team has played its home games at Vivint Smart Home Arena. The franchise began to play in 1974 as the New Orleans Jazz, an expansion team based in New Orleans; the Jazz moved to Salt Lake City in 1979.
The Jazz was one of the least successful teams in the league in their early years. Although 10 seasons elapsed before the Jazz qualified for their first playoff appearance in 1984, they did not miss the playoffs again until 2004. During the late 1980s, John Stockton and Karl Malone arose as the franchise players for the team and formed one of the most famed point guard–power forward duos in NBA history. Led by coach Jerry Sloan, who took over for Frank Layden in 1988, they became one of the powerhouse teams of the 1990s, culminating in two NBA Finals appearances in 1997 and 1998, where they lost both times to the Chicago Bulls, led by Michael Jordan.
Utah Jazz City Jersey 21/22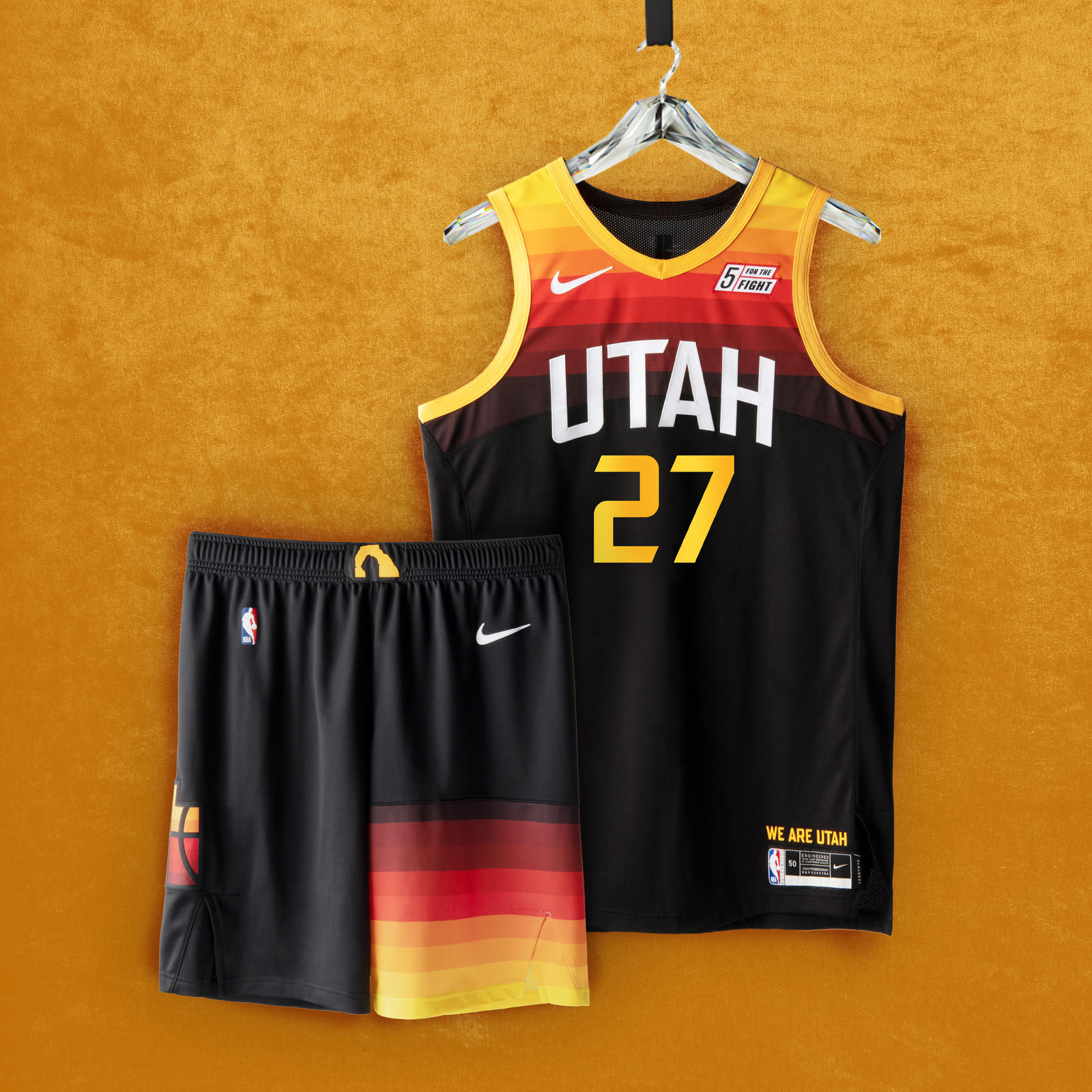 Much like those kids down in Arizona, the Utah Jazz are not making any changes to their Utah Jazz city jersey in 2021-22. This one's not so much of a surprise, the Jazz love their red rock uniforms as they wore their original City Edition "Red Rock" set for three straight seasons from 2017-20 before finally switching to what you see above last year. Still, I'm imagining a 1990s themed set similar to what Houston did… oh what could've been.
The Utah Jazz city jersey design from the 2021-21 season is the evolution of the gradient red-rock theme of the team's original City uniform. The predominantly black uniform features simplified color bands strikingly positioned on the top half of the jersey and the left leg of the shorts. The asymmetry of the color bands on the shorts are an homage to the late'90s uniform, which featured a mountain range on the left leg. The Jazz/state logo-representing how the Jazz belong to all of Utah -is featured on the right leg of the shorts. The Delicate Arch graphic appears on the waistband.
Are you fond of the Utah Jazz city jersey 2021/22? Beyond that, you can get other cool Utah Jazz city jersey at Thejerseys. Thejerseys is the top destination for cheap NBA jerseys.They have a wide variety of Utah Jazz gear including Utah Jazz city jersey and Utah Jazz throwback jersey. Whether it's your favorite veteran or a newly drafted rookie, Thejerseys is here to make sure you have a wonderful Utah Jazz city jersey for every occasion. A Donovan Mitchell jersey or a Joe Ingles jersey? It's your choice.