New York Knicks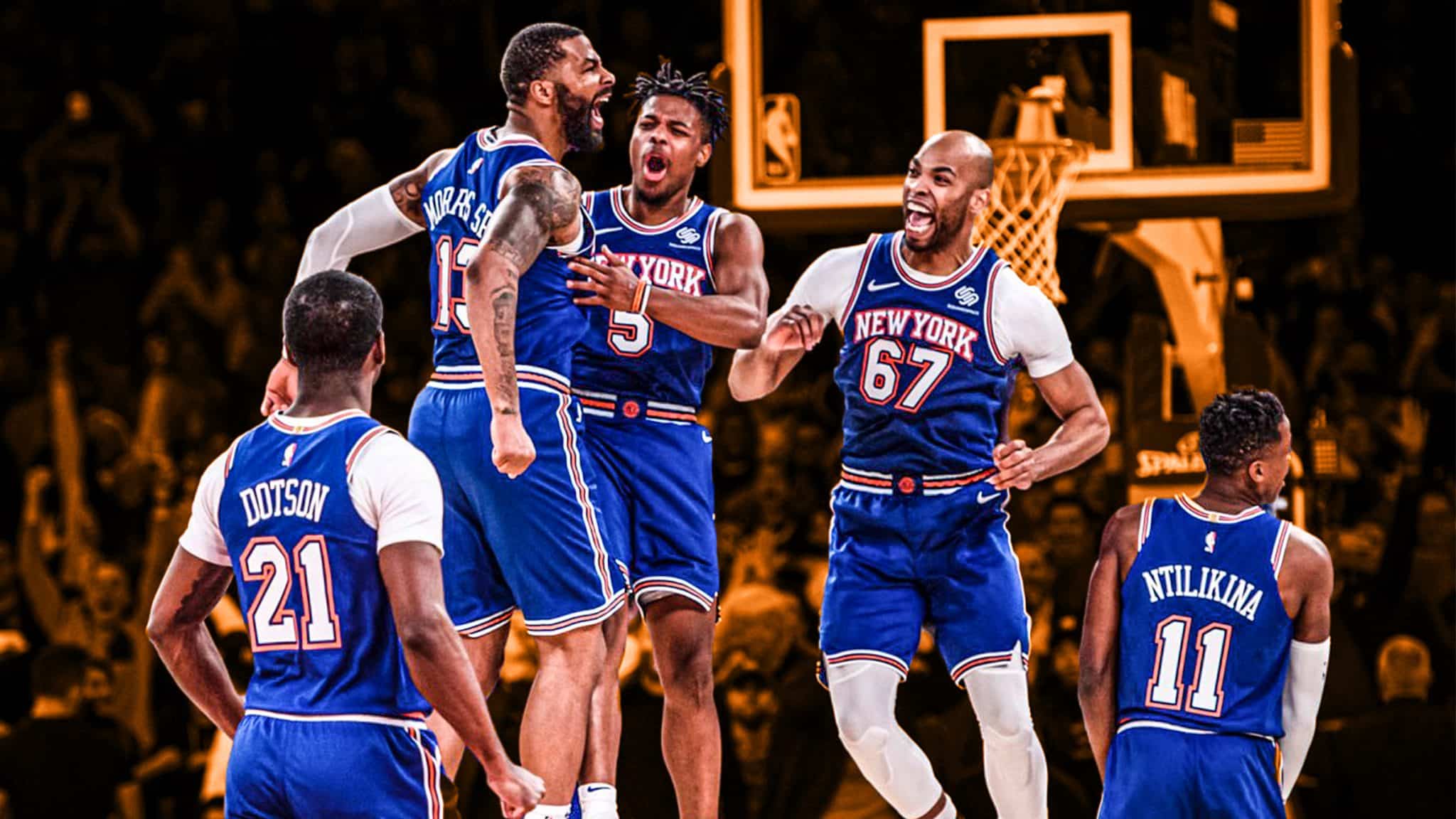 New York Knicks is an American professional basketball team based in New York City. As one of only two charter franchises in the NBA, the Knicks have won two championships since the league's inception in 1946.
The Knicks won their first NBA title in 1970 when Willis Reed limped onto the court to incent the crowd and his teammates, and Walt "Clyde" Frazier played one of the best Game Sevens ever to bury the Los Angeles Lakers. The Knicks beat the Lakers three years later and haven't won a championship since. That's 37 years without a title, if you're counting. Knicks fans are.
The Knickerbockers had some success in the early 50s, advancing to the NBA Finals three straight years beginning in 1951. Coach Joe Lapchick and stars like Harry "The Horse" Gallatin, Nat "Sweetwater" Clifton and Dick McGuire led those Knicks. who nearly overcame a 3-0 deficit before losing to the Rochester Royals in a seven-game series in 1951.
The Knicks made two other championship runs in the 90s with Patrick Ewing at center. They lost to the Houston Rockets in a seven-game NBA Finals in 1994, and then fell to the ascending San Antonio Spurs in 1999, when Ewing was injured and missed the finals.
New York Knicks City Jersey 2021-Classic Edition
The Knicks will get a unique throwback look this season.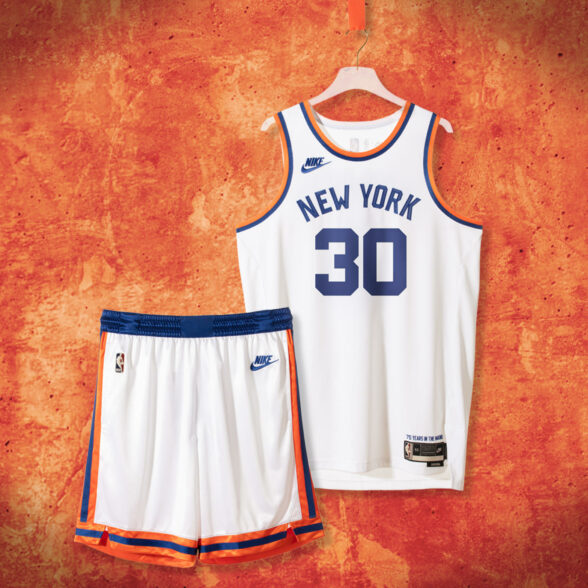 On Tuesday, Nike introduced their "Classic Edition" NBA jerseys for the 2021-22 season-the 75th season for the NBA.
In honor of this significant milestone in NBA history, three franchises that have been part of the league since its inception - the Boston Celtics, New York Knicks and Golden State Warriors - will get the throwback honors.
For the Knicks' jerseys, Nike used the authentic typeface the team used in 1946 and similar, larger-scale numbers as the team wore back in the day.
And, as Elesban Montoya, Design Director for Nike Basketball uniforms, noted in the release, the shorts the Knicks wore back then required a belt. So Nike designed belt loops into these shorts' waistband to stay true to the original look.
One other interesting note on the design: New York Knicks City Jersey 2021 classic edition includes the classic Nike Sportwear logo, the first time the mark will prominently appear on an NBA jersey.
Are you fond of this NBA classic jersey? Beyond that, you can get other cool New York Knicks city jersey 2021 at Thejerseys. Thejerseys is the top destination for cheap NBA jerseys.They have a wide variety of New York Knicks jersey including New York Knicks city jersey 2021 and New York Knicks throwback jersey. Whether it's your favorite veteran or a newly drafted rookie, Thejerseys is here to make sure you have a wonderful New York Knicks city jersey 2021 for every occasion.