San Antonio Spurs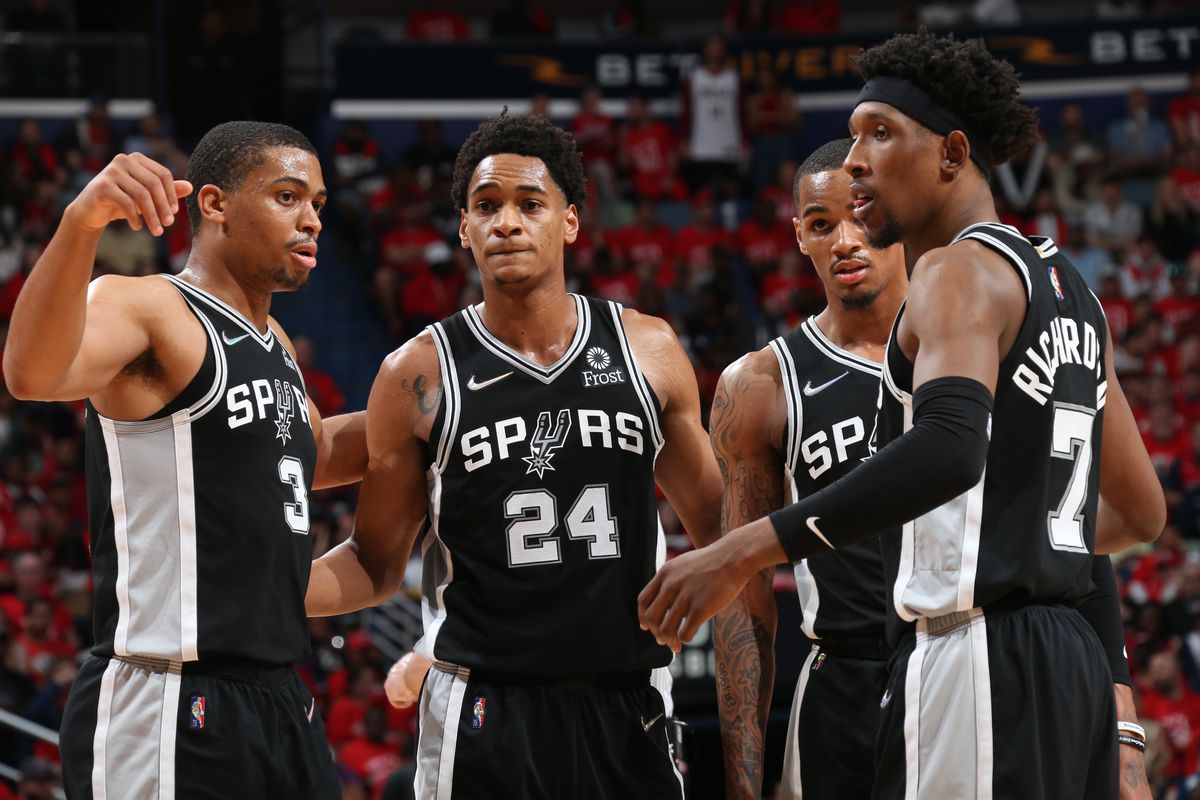 The San Antonio Spurs are an American professional basketball team based in San Antonio, Texas. The Spurs compete in the National Basketball Association (NBA) as a member club of the league's Western Conference Southwest Division. The team plays its home games at the AT&T Center in San Antonio.
The Spurs are one of four former American Basketball Association (ABA) teams to remain intact in the NBA after the 1976 ABA–NBA merger and the only former ABA team to have won an NBA championship. The Spurs' five NBA championships are the fourth most in history behind only the Boston Celtics, Los Angeles Lakers, and Chicago Bulls. The Spurs currently rank first among active franchises for the highest winning percentage in NBA history and have a winning head-to-head regular-season record against every active NBA franchise.
San Antonio Spurs City Jersey
After much build up, the Spurs revealed their San Antonio Spurs City Jersey for 2021/22 season on Monday.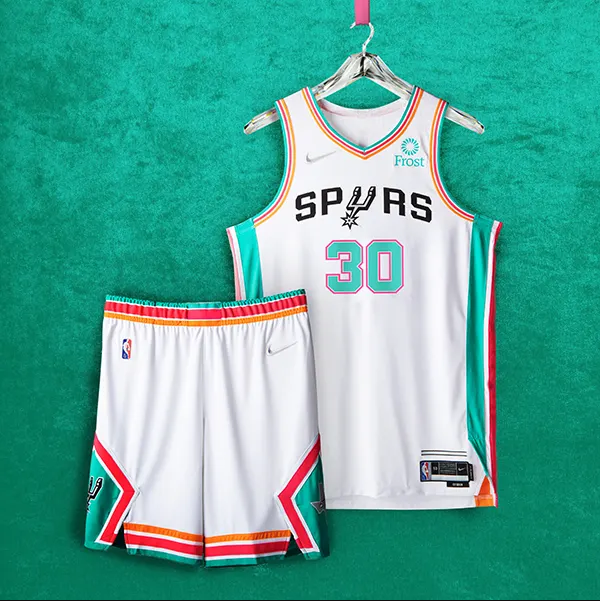 Vice President of Men's at Nike, Inc. Aaron Cain calls it a "mixing vintage and contemporary vibes in celebration of the NBA's 75th anniversary and the team's legacy, present and bright future."
There's also an ode to the team's start as the Dallas Chaparrals, a member of the American Basketball Association, in the design of the shorts. There's an ABA logo on the right side as well as the former team's logo of a bird dribbling a basketball across Texas. The diamond design of the bottoms are reminiscent of the Spurs' HemisFair Arena days in the 1970s and 1980s.
"This season's Nike NBA City Edition uniform is inspired by our legacy and built for our future," VP of Brand Engagement for Spurs Sports & Entertainment Becky Kimbro says in a press statement. "While each individual design element represents a unique moment in our history, the end result is an ode to our future."
The team wore the San Antonio Spurs city Jersey for 10 Fiesta nights.Spurs fans can start getting their hands on this cool San Antonio Spurs city Jersey at Thejerseys. Beyond that, Thejerseys has a wide variety of San Antonio Spurs merchandise that you want, including San Antonio Spurs city Jersey and San Antonio Spurs throwback jersey. Shop your San Antonio Spurs merchandise here to show your support and love for your team. They are all fine in quality and reasonable in price.