Portland Trail Blazers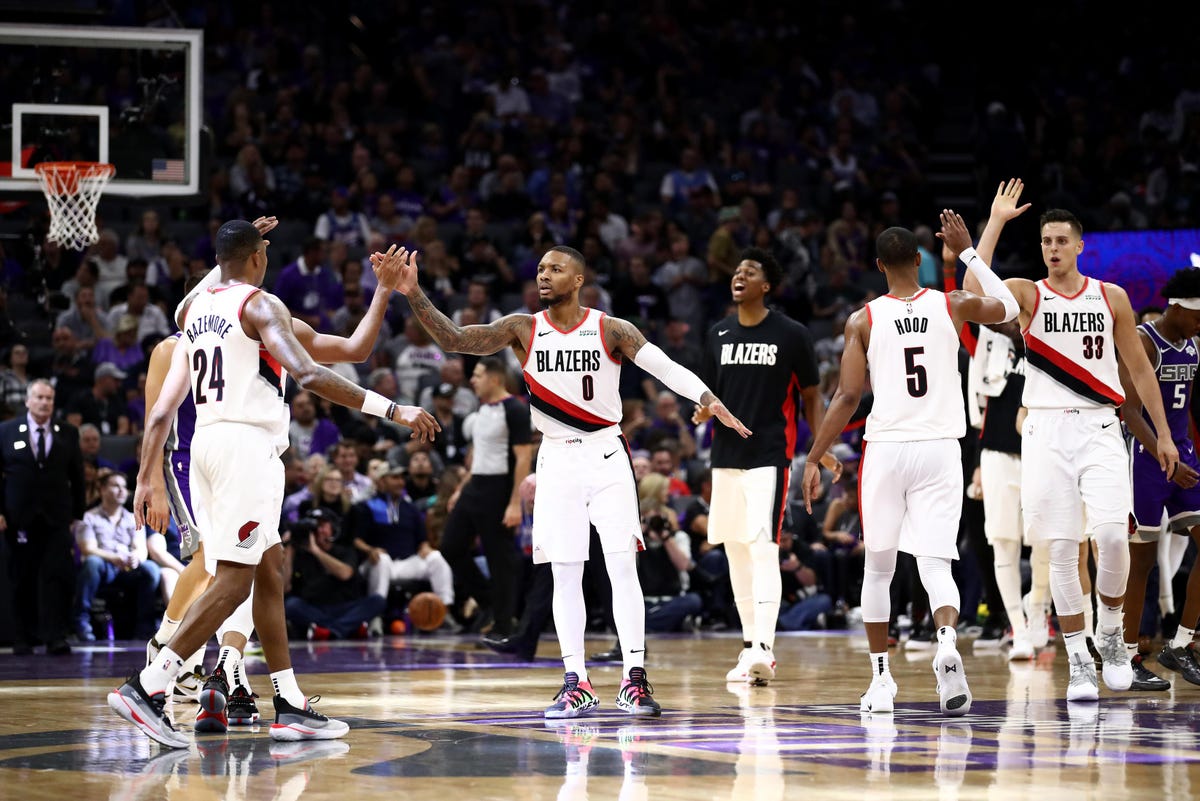 The Portland Trailblazers, commonly known as the Blazers, are an American professional basketball team based in Portland, Oregon. The Trail Blazers compete in the National Basketball Association (NBA) as a member club of the league's Western Conference Northwest Division. The team played its home games in the Memorial Coliseum before moving to Moda Center in 1995 (called the Rose Garden until 2013). The franchise entered the league as an expansion team in 1970, and has enjoyed a strong following: from 1977 through 1995, the team sold out 814 consecutive home games, the longest such streak in American major professional sports at the time, and only since surpassed by the Boston Red Sox. The Trail Blazers have been the only NBA team based in the bi-national Pacific Northwest after the Vancouver Grizzlies relocated to Memphis and became the Memphis Grizzlies in 2001, and the Seattle SuperSonics relocated to Oklahoma City and became the Oklahoma City Thunder in 2008.
Portland Trail Blazers City Jersey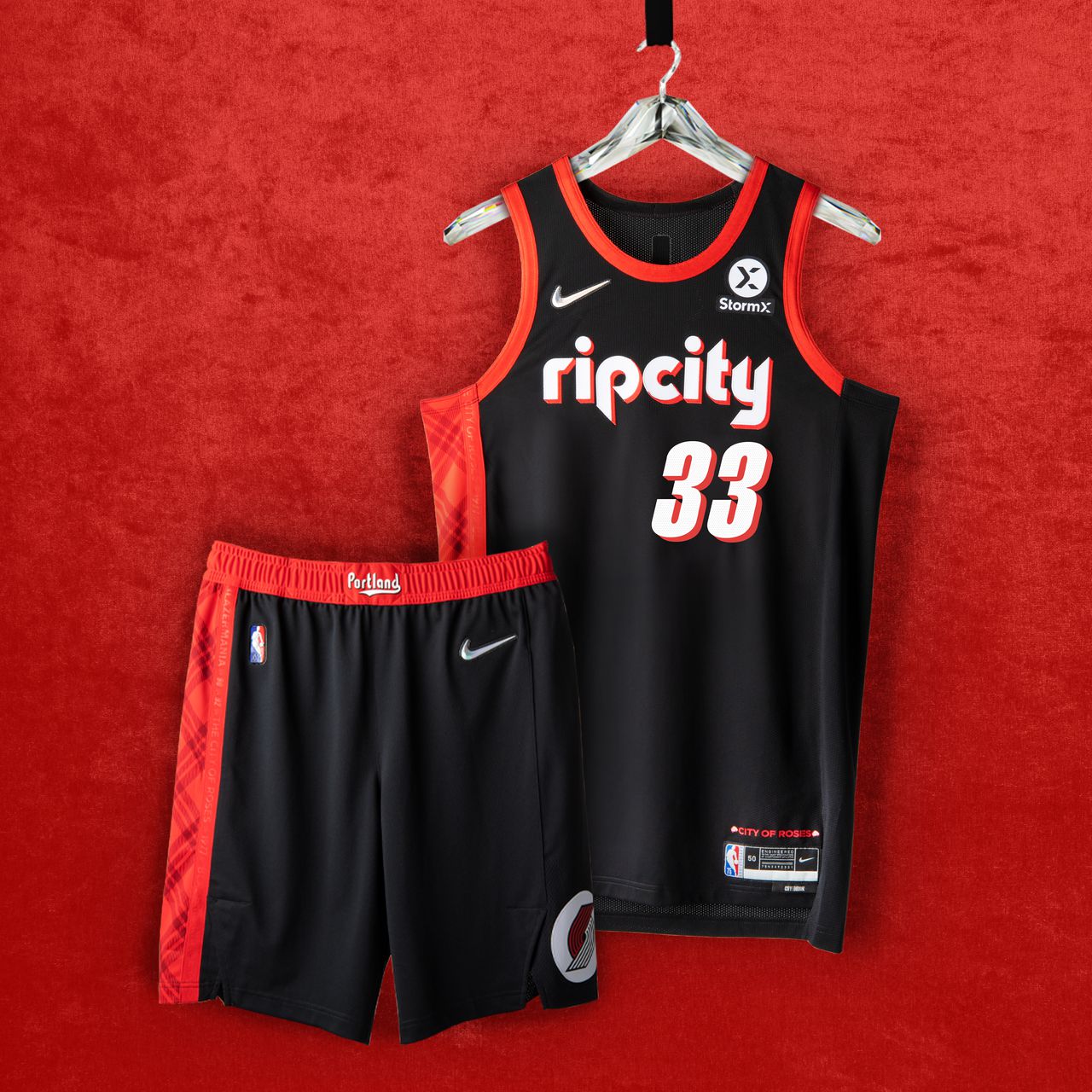 The Portland Trail Blazers City Jersey 2021/22 honors the Blazers' 1977 NBA championship and their 1990 and 1992 runs to the Western Conference finals.
As part of the league-wide "Moments Mixtape" campaign, the Blazers celebrated each team throughout November with "Moments Mixtape Nights" as a part of the league's 75th Anniversary Celebration.
Honoring the 1977 championship:
A plaid pattern on the side panels honors Hall of Fame coach Jack Ramsay.
The belt buckle has "Portland" in the retro ′70s-style font from the original Blazers teams.
The plaid pattern is bracketed by an embossed listing of top Blazers moments.
The trophy icon on the back neck symbolizes the team's 1977 championship.
Honoring the 1990 and 1992 Western Conference championships:
"Rip City" across the chest in the familiar ′90s-style font.
A white circle on shorts represents the center court design at Veterans Memorial Coliseum.
"90″ and "92″ on trim taping, honoring two NBA Finals appearances.
Celebrating Blazers fans and Rip City:
A "City of Roses" anthem as a nod to the city.
"BlazerMania" on the trim taping honoring fans.
"PDX" and Rose icon under the short flaps.
Stop by the NBA shop at Thejerseys for the Portland Trail Blazers new jersey and rep your team in the most popular style of the year. You can count on us for this year's unique Portland Trail Blazers city jersey featuring bold details that reference your team's home location, and our Trail Blazers City Edition Collection is stocked with hoodies, tees and shorts to complete your locally-inspired ensemble. Our Portland Trail Blazers city jersey is an essential style for fans who like to show off the newest and hottest designs. Represent your city from top to bottom with Portland Trail Blazers city jersey, hoodies, shirts and shorts from the 2021-22 collection at Thejerseys. Whether a Carmelo Anthony Portland Trail Blazers jersey or a Scottie Pippen Portland Trail Blazers jersey? It's your choice.