Indiana Pacers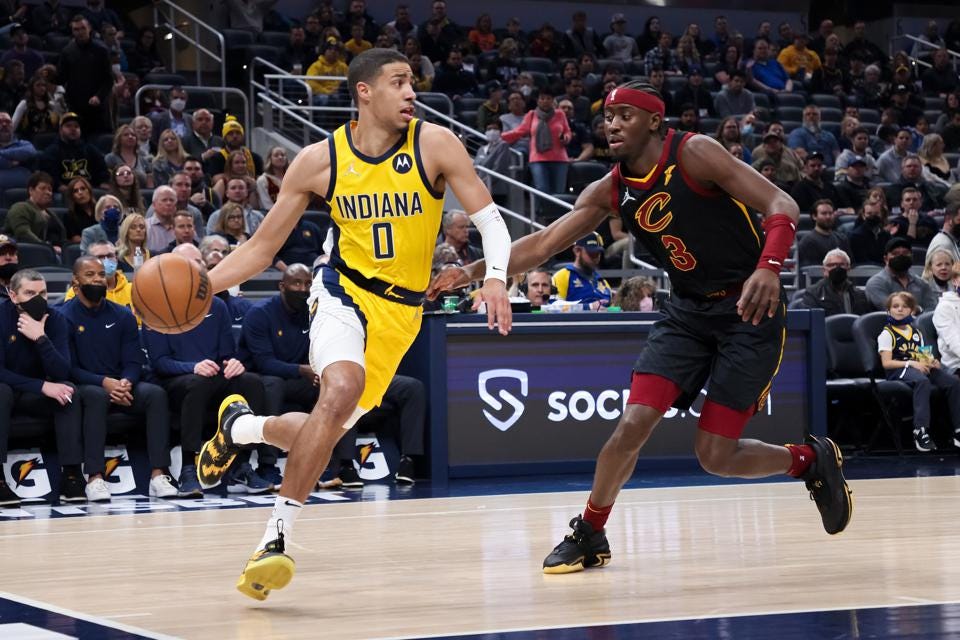 The Indiana Pacers are an American professional basketball team based in Indianapolis. The Pacers compete in the National Basketball Association (NBA) as a member club of the league's Eastern Conference Central Division. The Pacers were first established in 1967 as a member of the American Basketball Association (ABA) and became a member of the NBA in 1976 as a result of the ABA–NBA merger. They play their home games at Bankers Life Fieldhouse. The team is named after Indiana's history with the Indianapolis 500's pace cars and with the harness racing industry.
Indiana Pacers city jersey 2021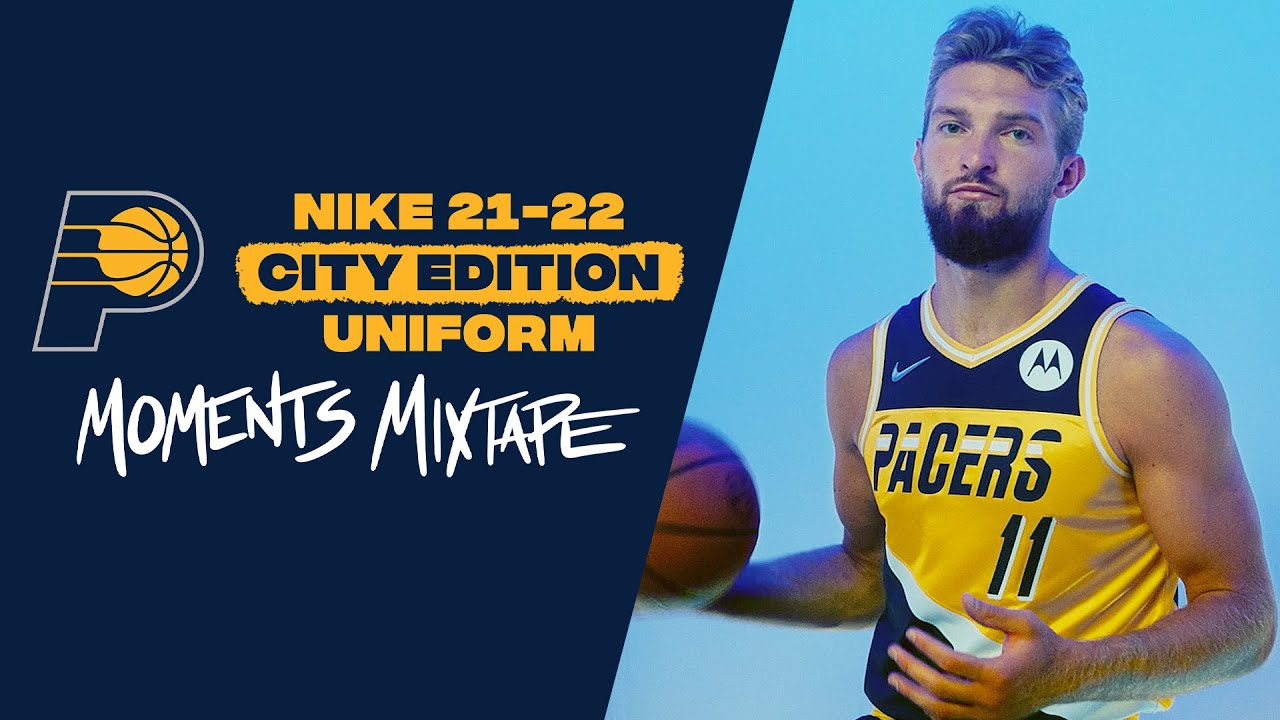 Inspired by the past, built for the future. Pacers unveiled Indiana Pacers city jersey 2021 for 2021-22 season. The Pacers are paying tribute to iconic moments in their past this year's City Edition uniforms.
The focal element is the 1987 Pacers wordmark, while others elements highlight the team's three ABA championships in 1920, 1972 and 1973, and the 2000 Eastern Conference Championship.
Bobby "Slick" Leonard's iconic catchphrase, "Boom Baby" is on the shorts. Leonard won three ABA championships and 529 games in 12 years as Pacers head coach before a long career as the team's radio voice. Leonard died in April at the age of 88.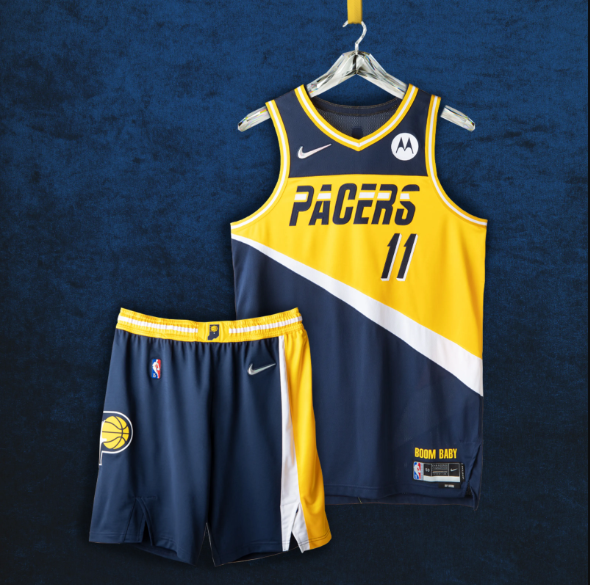 "Each 2021-22 Nike NBA City Edition team uniform represents the ultimate basketball moments mixtape-a compilation of the franchise's greatest hits through the years in every design," the NBA said in a release. "Beyond some of the more obvious design elements, the uniforms include many subtle touches ("easter eggs") that highlight pivotal moments from each team's history."
The Pacers will debut the Indiana Pacers city jersey 2021 on Nov. 3 against the New York Knicks.
Are you fond of the Indiana Pacers city jersey 2021? Beyond that, you can get other cool Indiana Pacers city jersey 2021 at Thejerseys. Thejerseys is the top destination for cheap NBA jerseys.They have a wide variety of Indiana Pacers gear including Indiana Pacers city jersey 2021 and Indiana Pacers throwback jersey. Whether it's your favorite veteran or a newly drafted rookie, Thejerseys is here to make sure you have a wonderful Indiana Pacers city jersey 2021 for every occasion.