Orlando Magic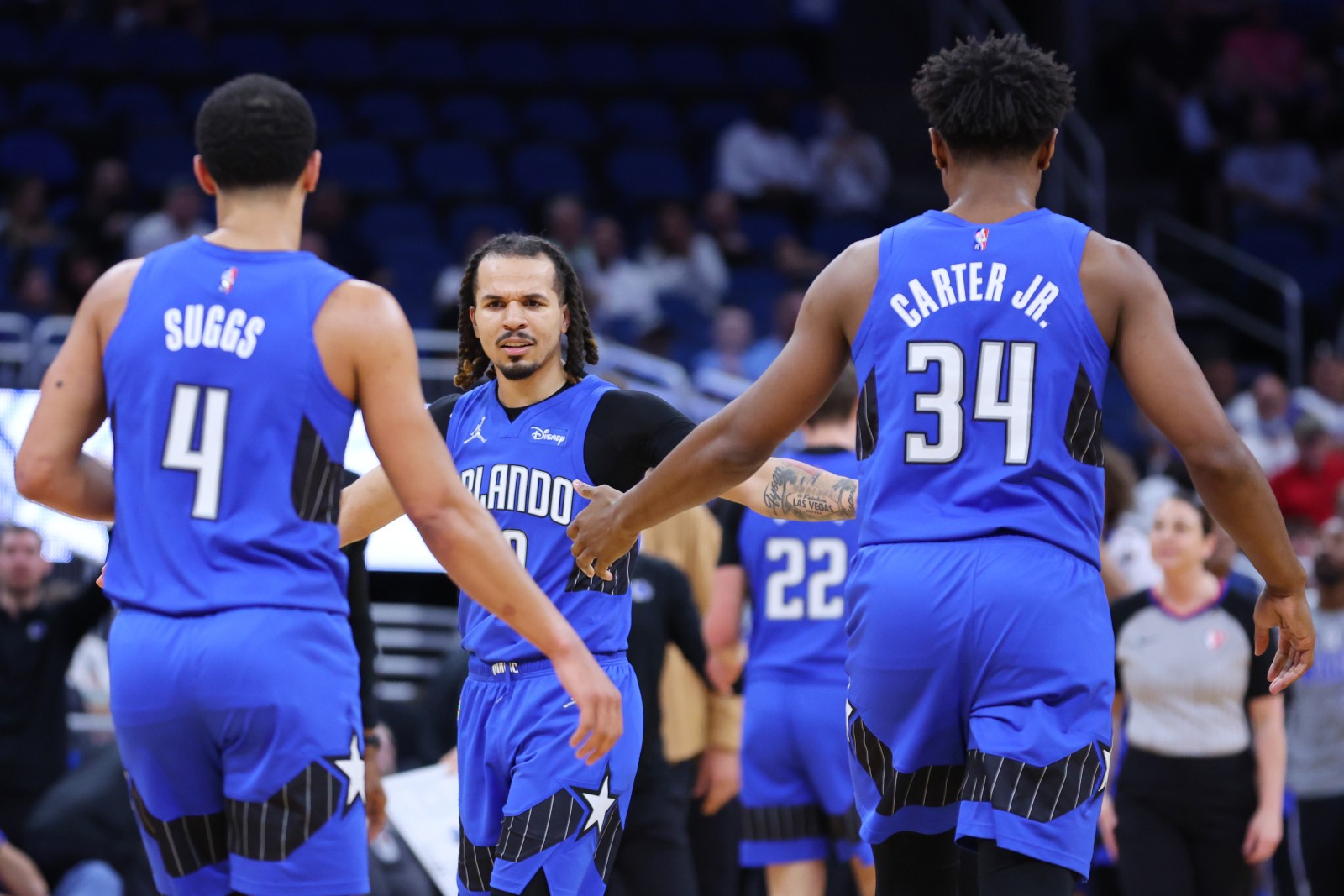 The Orlando Magic is an American professional basketball team based in Orlando, Florida. The Magic competes in the National Basketball Association (NBA) as a member club of the league's Eastern Conference Southeast Division. The franchise was established in 1989 as an expansion franchise, and such notable NBA stars as Shaquille O'Neal, Penny Hardaway, Patrick Ewing, Grant Hill, Tracy McGrady, Steve Francis, Dwight Howard, Vince Carter, and Rashard Lewis have played for the club throughout its young history. The franchise has also played in the NBA playoffs for more than half of its existence (14 playoff appearances in 27 years), and twice went to the NBA Finals, in 1995 and 2009. Orlando has been the second most successful of the four expansion teams brought into the league in 1988 and 1989 in terms of winning percentage, after fellow Floridian team Miami Heat.
Orlando Magic City Jersey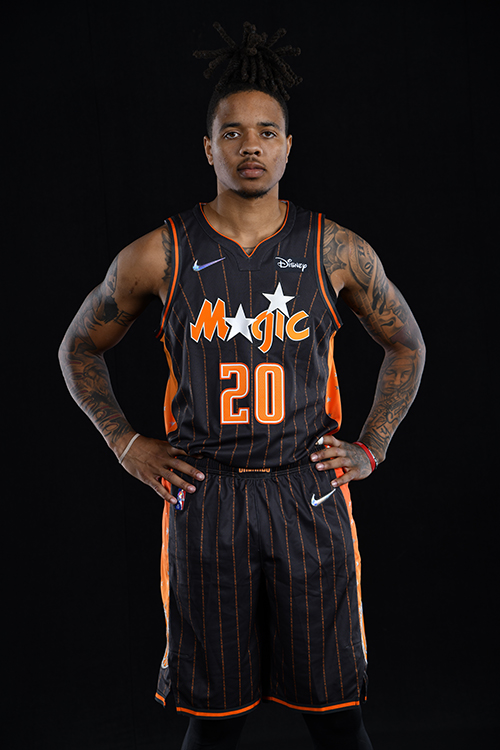 The Orlando Magic have unveiled the latest Orlando Magic city jersey for 2021-22 season , celebrating the history of the city along with the highlights from the franchise.
Inspiration came in the form of the classic pinstripes featured in the original uniforms worn by the Magic in 1989, but this version of pinstripes features the words, "Why not us? Why not now?" That's the rallying cry by the team's late chairman Rich DeVos during the franchise's 1995 run to the NBA Finals.
This version also features the throwback "Magic" written in script on the front and center of the jersey along with the iconic star, which has long been a part of the team's branding.
The orange coloring also was featured in the team's City Edition uniform in 2019. Sunshine and citrus are Orlando.
"The pinstripes and star pay homage to cherished symbols of the Magic's past while incorporating the color orange to create a vibrant and inspirational theme representing the bright future of tomorrow in a bold new design," according to the team.
The new Orlando Magic city jersey will debut during Orlando's home contest against Charlotte on Nov. 24. The Magic will wear the new uniforms at 14 home and three road games as part of the team's City Nights in-game celebration.
This is the fourth and final uniform in the Magic's collection this season, joining Statement, Icon and Association. The uniforms were created in collaboration with the NBA, its players and Nike.
Are you fond of this Orlando Magic city jersey? Beyond that, you can get other cool Orlando Magic city jersey at Thejerseys. Thejerseys is the top destination for cheap NBA jerseys.They have a wide variety of Orlando Magic city jersey. Whether it's your favorite veteran or a newly drafted rookie, Thejerseys is here to make sure you have a wonderful Orlando Magic city jersey for every occasion. An Aaron Gordon jersey or a Jonathan Isaac jersey? It's your choice.