Washington Wizards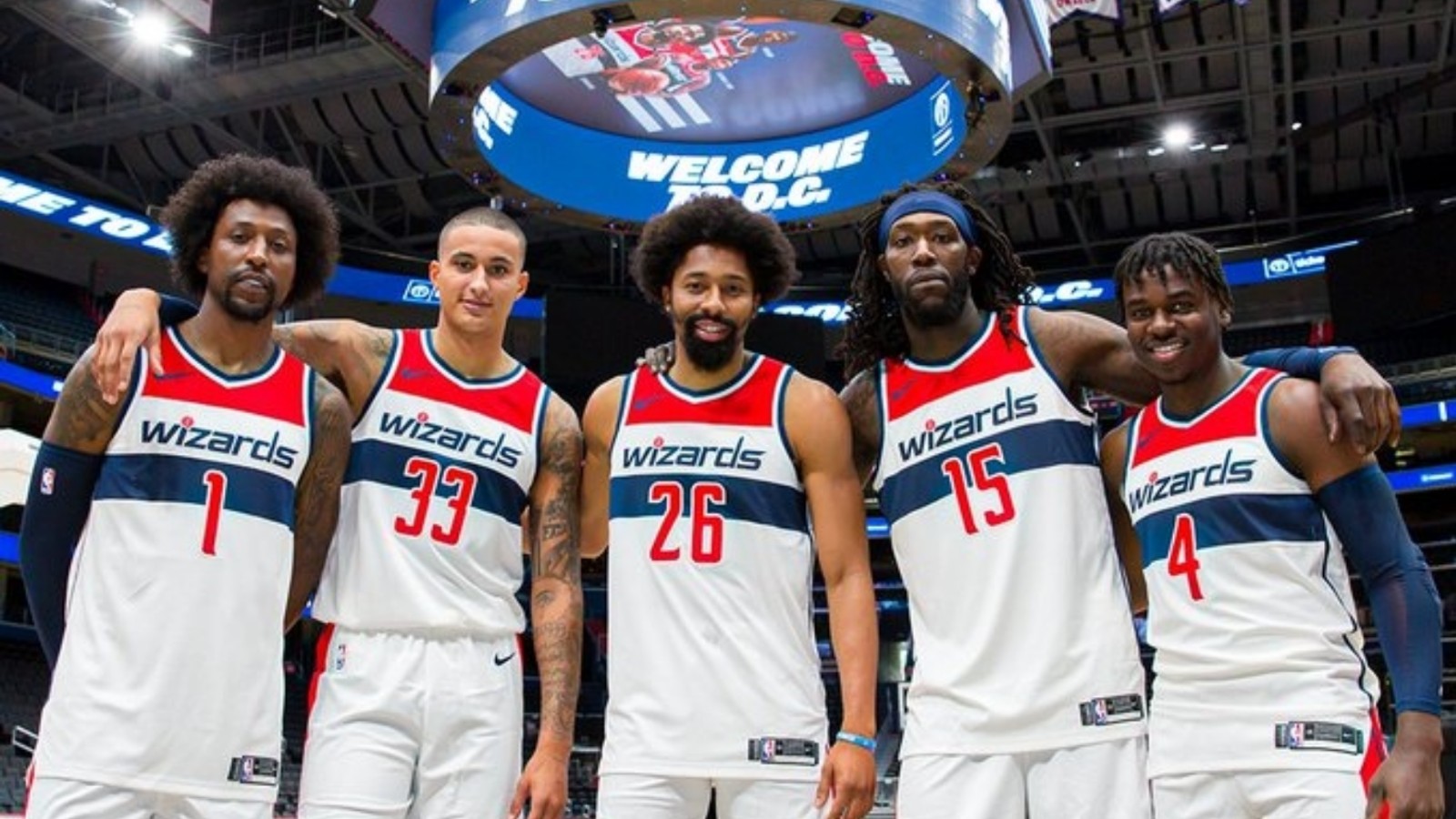 The Washington Wizards are an American professional basketball team based in Washington, D.C. The Wizards compete in the National Basketball Association (NBA) as a member of the league's Eastern Conference Southeast Division. The team plays its home games at the Capital One Arena, in the Chinatown neighborhood of Washington, D.C.
The franchise was established in 1961 as the Chicago Packers in Chicago, Illinois; they have renamed the Chicago Zephyrs in the following season. In 1963, they moved to Baltimore, Maryland, and became the Baltimore Bullets, taking the name from a previous team of the same name. In 1973, the team moved to the Washington metropolitan area and changed its name first to the Capital Bullets, then the following season to Washington Bullets. In 1997, they rebranded themselves as the Wizards.
Washington Wizards Jersey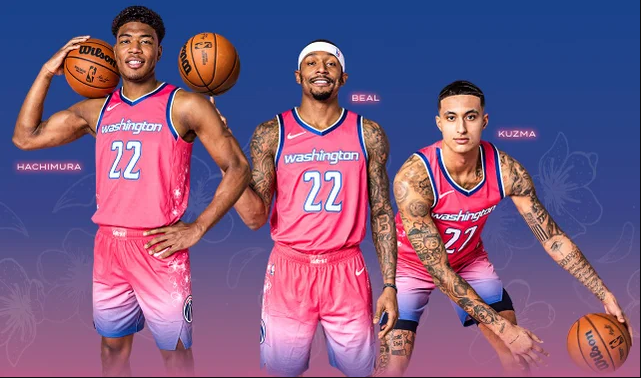 In Mar.2022, Washington Wizards unveiled collaborative cherry blossom uniform to pay homage to the city's famous cherry blossoms that celebrate the trees synonymous with springtime in D.C.
The Washington Wizards jersey is pink with "Washington" across the chest and a cherry blossom dotting the "i." The shorts are a gradient from pink to purple to blue, which is meant to represent cherry blossom petals falling into the Tidal Basin, Lochmann said.
The Wizards'cherry blossom theme also was motivated in part by the team's growing connection with Japan, Lochmann said. The Wizards drafted Rui Hachimura, a native of Japan, in 2019 and will play two preseason games against the Golden State Warriors in Japan in 2022. The Wizards believe the jerseys tell a story of the city's history as well as the team's.
"Whenever you release a jersey, you're never going to bat 1.000," Lochmann said. "But we're excited about it. And I think both of our jerseys are so different but unique in their own ways that we're going to cover a wide spectrum, I think, for the fan base in D.C. as well."
What do you think of this pink Washington Wizards jersey? Or are you looking for the other Washington Wizards jersey? Thejerseys is your top source for all your Washington Wizards jersey needs. We always provide Washington Wizards jersey in different designs and styles.Beyond that, you can customize the name and number of your favorite player on your Washington Wizards jersey. Whether a Bradley Beal jersey or a John Wall jersey?- It's up to you. All the Washington Wizards jersey are of good quality and in the right price. Take your pick here.