Brief Introduction of Toronto Raptors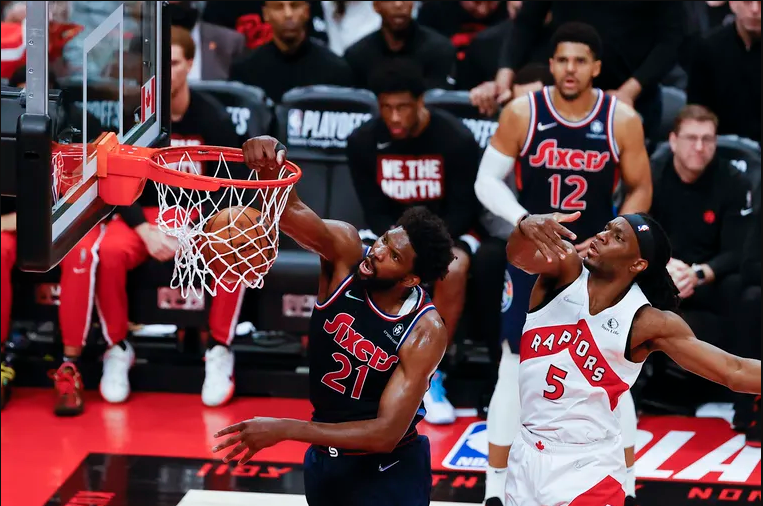 The Toronto Raptors are a Canadian professional basketball team based in Toronto, Ontario. The Raptors compete in the National Basketball Association (NBA), as a member club of the league's Eastern Conference Atlantic Division. The team was established in 1995, along with the Vancouver Grizzlies, as part of the NBA's expansion into Canada. When the Grizzlies relocated to Memphis, Tennessee to become the Memphis Grizzlies in 2001, the Raptors became the only Canadian-based team in the NBA. They originally played their home games at the SkyDome (since renamed Rogers Centre in 2005), before moving eastward along Bremner Boulevard to the Air Canada Centre in 1999.
Gear Up with Toronto Raptors Throwback Jersey
The Toronto Raptors might have become champions over the last few seasons, but their debut look in the late 1990s remains one of the NBA's most iconic looks.
The bright purple and jet black combination really pops, as does the gigantic dribbling dinosaur on the front of their jerseys, their perfectly of its time wordmark across the chest, and their unusual black bar nameplate on the back was just as iconic.
While Toronto's new red-heavy look is certainly a cleaner uniform, there's just something about that old-school style that has a unique charm to it.
Why not try to bring that look back by adding some cool Raptors swag to your collection?
Vince Carter Toronto Raptors Mitchell & Ness 1999-2000 Hardwood Classics Swingman Jersey – Purple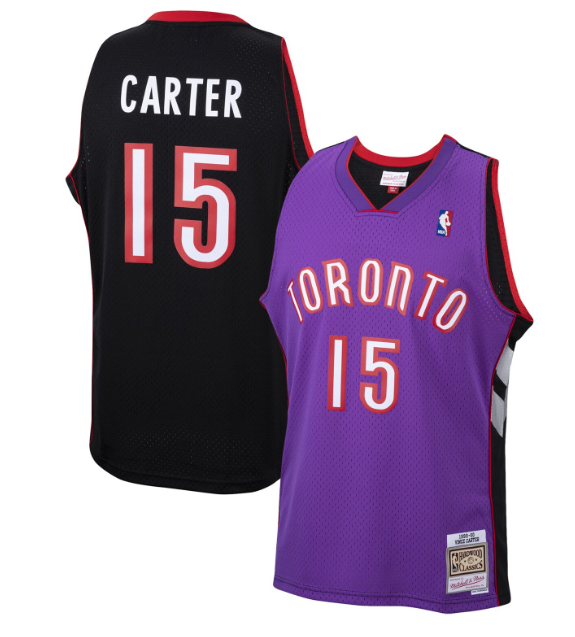 While the Raptors ditched the giant dino on the front after a few seasons, that didn't mean that they went for an understated look. Toronto's next jersey was a two-tone affair that was purple with red accents on the front and black on the back.
Why not pick up the same jersey that Vince Carter used to shock the world in the 2000 Dunk Contest?
Beyond that, you can get other cool Toronto Raptors merchandise at Thejerseys. Thejerseys is the top destination for cheap NBA jerseys.They have a wide variety of Toronto Raptors merchandise including Toronto Raptors throwback jersey and Toronto Raptors city jersey. Whether it's your favorite veteran or a newly drafted rookie, Thejerseys is here to make sure you have a wonderful Toronto Raptors merchandise for every occasion.